Fairy Tail manga
creator
Hiro Mashima
revealed
on his official Twitter account on Thursday that the "final season" of the series' television anime adaptation will premiere in 2018. Mashima said in English, "The Final Season of
FAIRY TAIL TV
anime will go on air in 2018!"
The
Fairy Tail Zero
prequel anime (pictured right), the
franchise
's most recent television anime, premiered in January 2016. The series marked the first time that
Funimation
streamed
Fairy Tail in both Japanese audio with English subtitles, and with an English broadcast
dub
.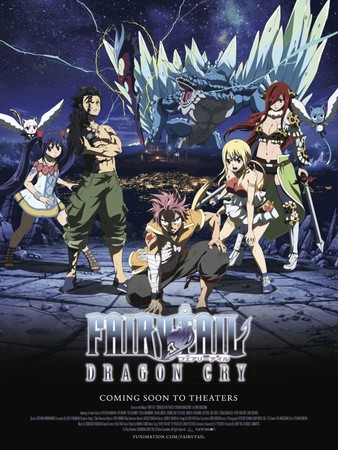 Funimation Films announced on Friday that it will
screen
the Fairy Tail: Dragon Cry film at 300 U.S. and 12 Canadian theaters this August. The film will screen in Japanese with English subtitles on August 14 and then screen with an English dub on August 16 and August 19. The English dub will also screen on August 17 in Canada only.
Kodansha
's
Weekly Shōnen Magazine
revealed
in May that the manga series would end in 10 chapters. In addition, the 61st compiled book volume of the manga
revealed
in May that Mashima will end the series in two more volumes. Mashima
stated
on Twitter in May, "Even though the original manga is ending, I don't think Fairy Tail is done just yet. I have a lot of plans, so please look forward to them."
The manga follows the adventures of world's most notorious mage guild, Fairy Tail. The series launched in 2006.