The
Pokémon
Company's
Tsunekazu Ishihara
announced
during
Nintendo
's E3 Day 1 live-streaming presentation on Tuesday that Gamefreak is developing a core Pokémon role-playing game for the Nintendo Switch. Ishihara said that game "may not release for more than a year."
Nintendo's Pokémon Direct presentation announced last week that Pokkén Tournament DX will be the
franchise
's first
game
for the Nintendo Switch. The presentation debuted a trailer for the game and revealed that it will ship on September 22.
In addition to the Wii U version's 16 playable characters, the Nintendo Switch version of the game will add Darkrai, Scizor, Empoleon, Croagunk, and Decidueye. The game will feature Ranked Matches, Friendly Matches, and Group Matches. A playable demo of the game debuted at E3 in Los Angeles on Tuesday. The game will have its own invitational tournament at E3 on June 14.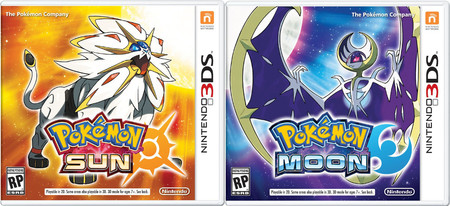 The trailer revealed that the Pokémon Ultra Sun and Pokémon Ultra Moon games will ship for the Nintendo 3DS worldwide on November 17. The games will have an alternate story set in the world of Pokémon Sun and Pokémon Moon and feature Pokémon that did not appear in the original games. The video teased new features for the games.
Additionally, Nintendo will release Pokémon Gold Version and Pokémon Silver Version for the Virtual Console service on Nintendo 3DS on September 22. The games will be compatible with the Pokémon Bank application. The games debuted Game Boy Color in Japan in 1999, in North America and Australia in 2000, and in Europe in 2001.
Update:
Video link updated.