Entertainment news magazine Variety
reported
on Tuesday that
Mamoru Hosoda
's
next
film is titled Mirai. It is "expected to be completed" in May 2018. Hosoda directed such critically and financially successful anime movies as
The Girl Who Leapt Through Time
,
Summer Wars
, and
Wolf Children
.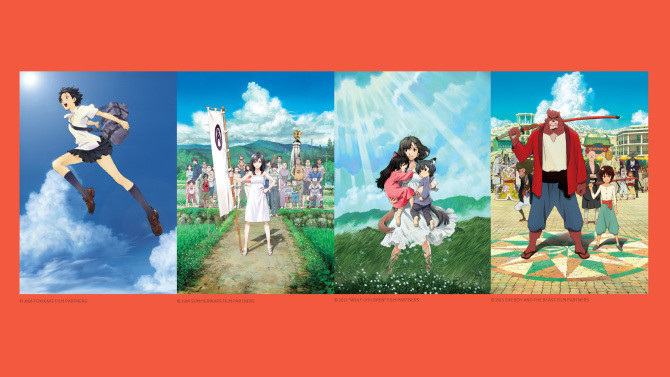 Variety describes the new film:
Mirai follows a 4-year old boy who is struggling to cope with the arrival of a little sister in the family, until things turn magical. A mysterious garden in the backyard of the boy's home becomes a gateway allowing the child to travel back in time and encounter his mother as a little girl and his great-grandfather as a young man. These fantasy-filled adventures allow the child to change his perspective and help him become the big brother he was meant to be.
Hosoda is directing the film at
Studio Chizu
. The director
established
this studio in 2011 to produce Wolf Children and
The Boy and The Beast
.
Charades, a new international sales banner launched by Carole Baraton (formerly at
Wild Bunch
), Yohann Comte, and Pierre Mazars (formerly at
StudioCanal
), is representing the film at the Cannes Film Festival this month. Comte handled sales on Hosoda's previous film The Boy and The Beast when he was deputy head of sales at
Gaumont
.
Nippon TV
will release the film in Japan.
In a separate
interview
with Variety, Hosoda discusses the themes of the new film. The new film's theme will be "siblings," continuing on from the themes of "youth" in The Girl Who Leapt Through Time, "family" in Summer Wars, "motherhood" in Wolf Children, and "fatherhood" in The Boy and The Beast.
Hosoda says that the new film is inspired by his own experience as a father, noting that "Mirai" (which can be translated as "future") is the name of both the sister character in the film, as well as his own daughter. He states that the conflict in the film echoes his real-life experience of his eldest child feeling that his new sibling "stole her parents, which made her ferociously jealous." He acknowledged that the new film is closer to the human drama of The Girl Who Leapt Through Time and Wolf Children than the action stories of Summer Wars and The Boy and The Beast.
Hosoda states that he wrote the screenplay alone, but listened to "opinions and the experiences of the producers."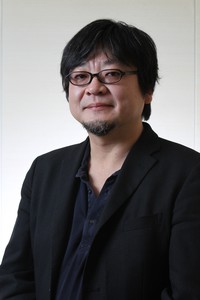 The Boy and The Beast
debuted
at #1 in the Japanese box-office in July 2015 and earned 667,035,100 yen (about US$5.4 million) in its first two days. It eventually
surpassed
the total box office earnings of Hosoda's previous film, Wolf Children. The film was the second-
highest
grossing domestic film in Japan in 2015.
In 2015, the Tokyo International Film Festival
awarded
Hosoda an "Arigatō" (Thank You) Award for contributions to the Japanese film industry. Last year, the festival
held
a retrospective of his work from the early television episodes he helmed to The Boy and The Beast.
Source: Variety (Elsa Keslassy, Patrick Frater) (link 2, Elsa Keslassy