The BBC have released new pictures taken from the upcoming episode of Doctor Who -
Smile
.
Smile

Writer: Frank Cottrell-Boyce
Director: Lawrence Gough

The language of the future is emoji! The Doctor takes Bill to a spectacular city on a distant planet - but where are the colonists? A band of 'cute' droids hold the deadly answer.
The episode premieres on
BBC One
this Saturday at 7.20pm, followed by transmission around the world. Full details
here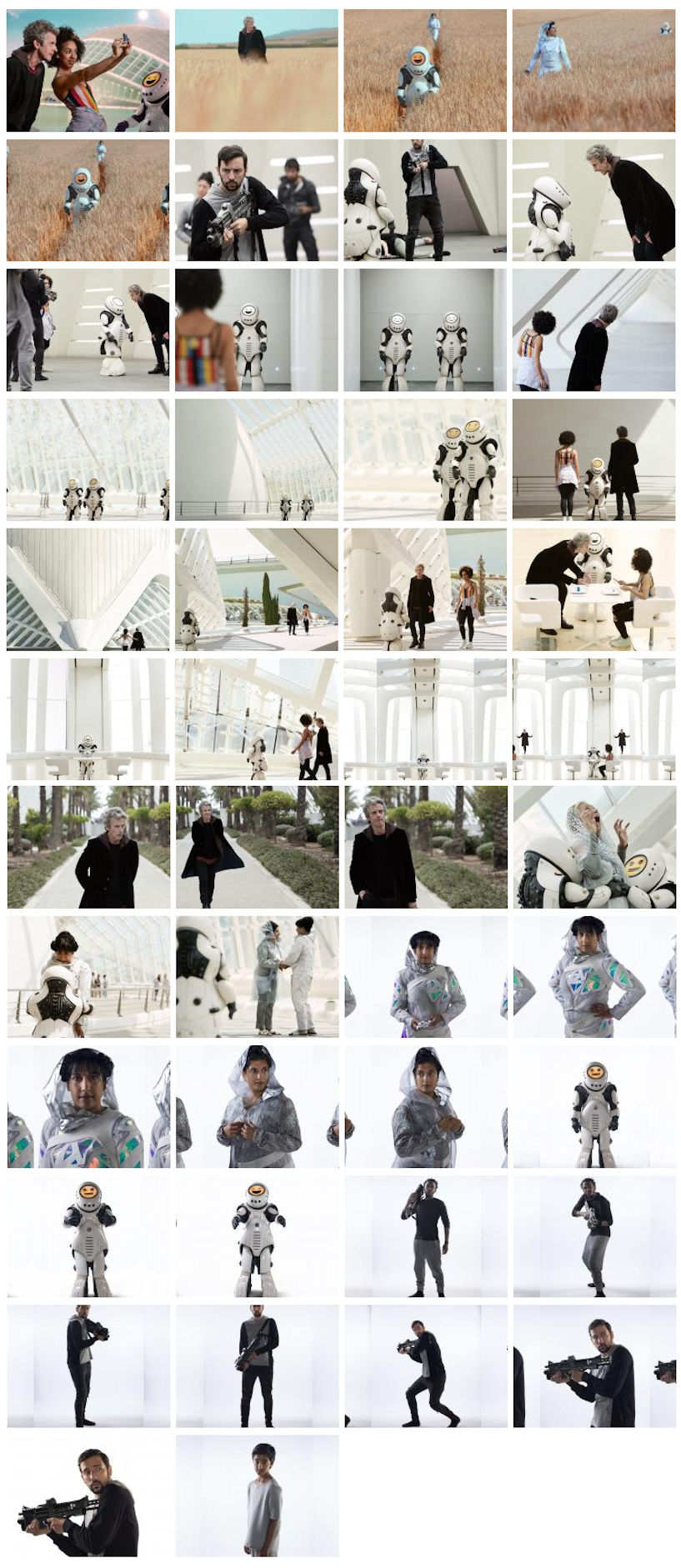 Peter and Pearl Introduce Smile
:
Peter and Pearl introduce Bill's first real adventure!
Steven Introduces Smile
:
Steven introduces Smile - and the Doctor and Bill surrounded by jeopardy, menace and emojibots