posted on
2017-03-17
03:45 GMT
by Jennifer Sherman
The official
Pokémon
movie website
revealed
advance tickets details for this year's Gekijōban Pocket Monster: Kimi ni Kimeta! (Pokémon the Movie: I Choose You!)
film
on Wednesday. The tickets will be available from April 15 to July 14 and include a code for Ash's Pikachu for the Pokémon Sun and Pokémon Moon
Nintendo
3DS games.
Six varieties of Ash's Pikachu will be
available
with Ash's trademark hats that he wears in six different regions in the anime. The Pikachu that players receive will depend on the date. Each Pikachu with a regional hat will be available during two periods from April 15 to October 9:
Original hat: April 15 to May 1, July 19 to July 31
Hoenn hat: May 3 to May 15, August 2 to August 14
Sinnoh hat: May 17 to May 29, August 16 to August 28
Unova hat: May 31 to June 12, August 30 to September 11
Kalos hat: June 14 to June 26, September 13 to September 25
Alola hat: June 28 to July 17, September 27 to October 9
All of the Pikachu will know the 10,000,000 Volt Thunderbolt move, which is a Z-Move that is an upgraded version of Thunderbolt. The special monsters will come with the Pikashunium Z (Satopika-Z) Z-Crystal that lets Pikachu use the move. In addition to wearing different hats, the six varieties of Ash's Pikachu will have different levels and some different moves.
The official website for the film
posted
promotional videos and a visual earlier this month.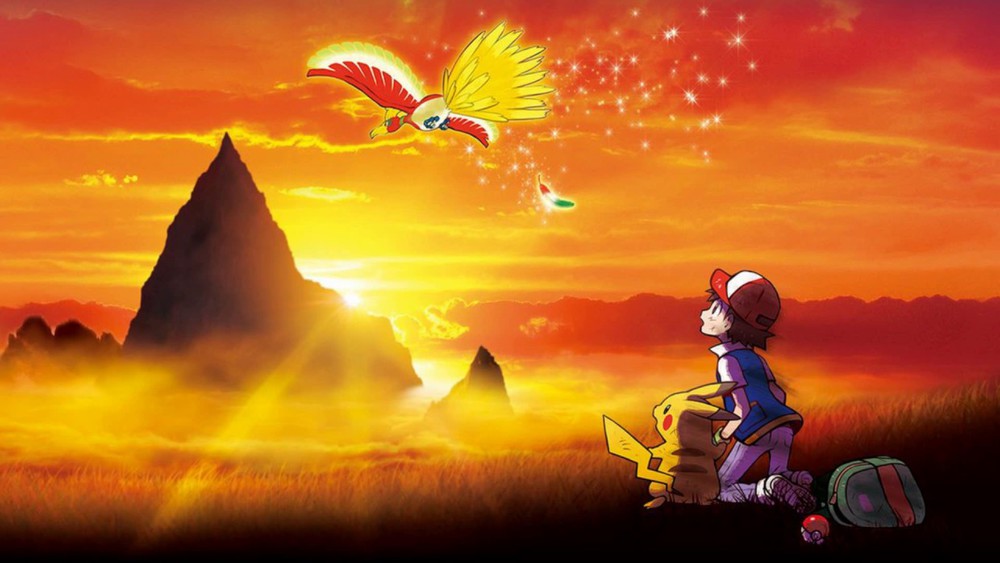 The film will open on July 15.
The film's
plot
tells the story of how Ash (Satoshi) and Pikachu came to know each other. Pikachu was not cooperative toward Ash, but Ash only wanted to be friends with Pikachu. On the day they set out from Pallet Town (Masara Town), both of them saw a Ho-oh flying and made a vow to someday go and meet it.
Satoshi Tajiri
is credited with the original work. Pokémon movie director
Kunihiko Yuyama
is directing the film.
"Pokémon! Kimi ni Kimeta!" is the title of the Pokémon anime's first episode from 1997