Fairy Tail
creator
Hiro Mashima
showed off his love for American superheroes by drawing posters for the Japanese premiere of Captain America: Civil War. The film opened in Japan on Friday, and Mashima drew both a large-scale poster for the film and a miniature poster that was given out to attendees on opening night. Mashima is a self-professed fan of the Avengers series while Marvel's vice president of international business development & brand management
C.B. Cebulski
is a fan of Mashima's work.
Cebulski relocated to Shanghai earlier this year to "spearhead efforts to further manage and develop Marvel's brand in Asia." A request was sent to Mashima to draw the poster, and the manga creator replied happily, "I cannot believe Marvel authorized me to draw Iron Man and Cap!"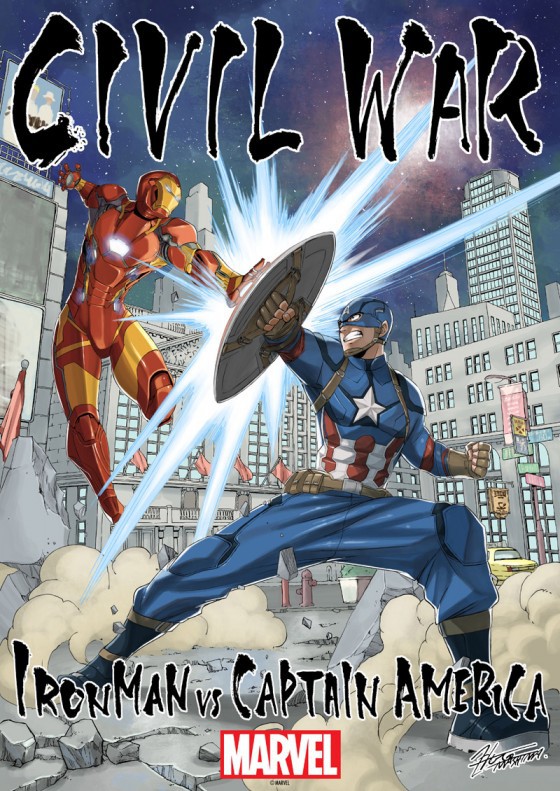 The large poster is straight-forward, showing both Captain America and Iron Man facing off while the second miniature poster is a spoof showing the characters of Fairy Tail.