This week sees Titan release a new comic featuring The Fourth Doctor.
THE FOURTH DOCTOR #3

Writers: Gordon Rennie & Emma Beeby
Artist: Brian Williamson
Colorist: Hi-Fi
Letterer: Comicraft
Covers Brian Williamson, Warren Pleece, Robert Hack

'GAZE OF THE MEDUSA' continues, as the Doctor and Sarah Jane team with Professor Odysseus James, and his daughter, Athena, to face down an ancient alien horror. Battling a malign influence all the way from Ancient Greece to London in 1887, the Doctor is faced with a petrifying challenge – and physical evidence that he cannot win!


On Sale Wednesday
1st June 2016
Saturday, 28 May, 2016

- Reported by
Doctor Who Magazin
e has celebrated reaching its 500th edition, launching the special edition at an event in London.
The long-running Magazine was presented with the
Guinness World Record
as the world's
Longest Running Magazine Based on a Television Series
, a record it has held since 2010.
The milestone was marked by the editorial team, past and present, who were joined by stars from the series as well as current showrunner
Steven Moffat
.
The magazine began life as Doctor Who Weekly in October 1979, before becoming a monthly publication the following year. Contributors have included Doctor Who's head writers
Steven Moffat
and
Russell T Davies
, and the title has interviewed every Doctor and companion to appear in the TV series over the years.
Current Doctor
Peter Capaldi
paid tribute to the long running title.
When I was growing up, the same publications would print the same pictures over and over again. But then suddenly Doctor Who Magazine will produce something from the 60s that you've never seen. To me, that's magic

The magazine caters to a whole range of ages and interests, and so many of your readers are so creative. It's one of the things I love about Doctor Who, that it stimulates creativity in people. They may go off and become writers, or actors, or artists – and the magazine is part of that. As an examination of the nature of television production, it gives people a clear idea about the processes involved, both now and historically. You have very clever, very detailed articles for those who are of a scholarly bent… But also Doctor Who Magazine has a great artistic flavour to it. It's about endeavour
Highlights of issue 500 include:
A message to DWM readers from the Doctor's new companion, actress Pearl Mackie.
A letter from the Doctor himself!
Fourth Doctor Tom Baker recalls the launch of DWM nearly 37 years ago in the first part of his self-proclaimed 'last ever interview'.
Peter Capaldi takes part in an exclusive photoshoot, recreating the cover for the very first issue, and explains how Doctor Who Magazine helped inform his portrayal of the Doctor.
In an extensive interview, Doctor Who showrunner Steven Moffat talks candidly about why he's decided that the next series will be his last, and reveals some details about the Doctor's new companion.
Writer Jonathan Morris takes a look back at how DWM has changed from its first issue, noting all the highs and lows along the way.
A very special 20-page celebratory comic strip featuring the return of Maxwell Edison: The Stockbridge Showdown by Scott Gray, drawn by a host of guest artists including Dave Gibbons, John Ridgway, Dan McDaid, Roger Langridge, Adrian Salmon, John Ross, Martin Geraghty, David A Roach and Mike Collins.
Back in 2001, four years before Doctor Who returned to TV, Mark Gatiss, Gareth Roberts and Clayton Hickman pitched their own version of the series to the BBC. For the first time, find out details of exactly what was planned, and see what graphic designer Bernard Lodge – creator of the iconic Doctor Who title sequences of the 1960s and 70s – would do with the show's titles today.
Peter Capaldi answers questions once put to the First Doctor, William Hartnell in a special 'joint interview'!
Gain a fascinating new insight into The Day of the Doctor, voted DWM readers' all-time favourite Doctor Who story, in The Fact of Fiction.
Full-page strips from the strange minds of Tim Quinn & Dicky Howett and Lew Stringer.
A countdown of the Top 20 moments from the history of DWM's comic strip.
Behind the scenes of the Doctor Who mobile game Legacy – now featuring DWM characters Abslom Daak, Shayde and Frobisher!
Author Jacqueline Rayner gets nostalgic in her regular column Relative Dimensions.
Competitions to win HUGE prizes including hundreds of pounds' worth of DVDs, Blu-rays, and audios, and a visit to see a Doctor Who audio drama being recorded!
PLUS
A BONUS 116-PAGE MAGAZINE looking back at the history of DWM, featuring every single cover, an introduction by Russell T Davies and commentary from the many editors who have steered the magazine over the years.
The first in a series of collectable art cards, inspired by The Iron Legion, DWM's first-ever comic strip.
A massive double-sided poster featuring alternative versions of DWM 500's cover.
Plus a sticker sheet, a prize-winning quiz, News, Reviews, Coming Soon and the Watcher.
Saturday, 28 May, 2016

- Reported by
Colin Baker
becomes the 'current' Doctor again on British airwaves today as
BBC Radio 4 Extra
begin a new run of
Big Finish
adventures on the radio, Saturdays at 6:00pm (repeated midnight).
The Crimes of Thomas Brewster
kicks off the run, broadcast in two parts over the next couple of weeks. The story also features
Maggie Stables
as the sixth Doctor's long-time audio companion Evelyn and guest stars
David Troughton
as Raymond Gallagher.
This weekend also sees a repeat of the 50th Anniversary programme
Who Made Who
, which was presented by
Tracy Ann Oberman
and featured a variety of interviews and special documentaries, plus the mockumentary from 2004,
Whatever Happened to Susan Foreman?
, which starred
Jane Asher
as the titular character whose life is examined some years after being left on Earth... The three hour programme follows on after
Doctor Who
at 7:00pm (and is also on at 9:00am this morning).
Both
The Crimes of Thomas Brewster
and
Who Made Who
should be available to listen to over the next 29 days via the BBC iPlayer.
Friday, 27 May, 2016

- Reported by
It was twenty years ago today that that viewers in the United Kingdom were to finally get their chance to see what American viewers had already experienced some thirteen days previously: the inauguration of a new Time Lord in the form of
Paul McGann
.
The regular series might have been allowed to drift into obscurity in its twilight years, but this was certainly not the case for the
Television Movie
, which received a generous dose of publicity on television and in the media itself, plus a primetime television slot following the popular soap serial
Eastenders
on BBC1 on a Bank Holiday Monday - though 8:30pm was perhaps a little late for a younger audience, even during a school holiday.
Though the majority of the British public were unaware or didn't care that the United States had already aired the special, thirteen days felt an awfully long time for fans in the United Kingdom to wait to see the latest adventure for the Doctor. This was compounded by a further 'predicament': BBC Worldwide scheduled its release on VHS on a date that turned out to be before its broadcast on television, and even with a week's additional delay it was still available to watch a few days beforehand. Should we wait patiently until after it's been on air before we watch the video, or indulge in the new Doctor's adventure as soon as possible?!! As members of the
Doctor Who News
team reflect in their memories below, the decision was definitely not unanimous!
One of the longest-serving members of the Doctor Who News team, Marcus Hilton recalls:

One of the youngest members of the team, BBC radio producer and occasional DWM contributor Paul Hayes takes us back to childhood expectations:

Unlike Paul, a slightly older but none-the-wiser Chuck Foster was one who did await the television premiere of the new Doctor, and how familiar it all felt:

Former contributor John Bowman casts his mind back:

Regardless of how many fans did succumb to the temptation of VHS, come the evening of 27th May
9.08 million viewers
tuned in to see the new Doctor - some 36% of the viewing audience!
The Radio Times covering 27th May 1996.
See the
Radio Times website
for full details of their coverage.
Extract from the
Sun
, 28th May 1996:
I preferred Dr Who when the props looked as if they had been made on Blue Peter and the actors sounded as if they were making it up as they went along. But this big budget adventure did have some snazzy special effects which gave it a glossy appeal.
...
No doubt fanatical Dr Who followers will hate the new version for some nerdy, nit-picking reason or other. But, to me, Paul McGann seemed every bit as twittish as the seven previous doctors. A happy return for a TV hero.
Extract from the
Guardian
, Stuart Jeffries, 28th May 1996:
With Paul McGann at the helm of the Tardis, this isn't so much Doctor Who as Doctor Phworr! - the sexiest Time Lord in light years. But that seems one of the many mistakes that beset the conception and execution of the feature length Doctor Who (BBC1!)
...
That's the chief problem with Doctor Who - it is stranded somwhere in the mid-Atlantic and about as interesting as Rockall. Director Geoffrey Sax has had to attempt the impossible - to make the Doctor's eighth incarnation engaging for those non-American viewers who've grown up during his 33 years of life on Earth, and for Americans who've joined the story two-thirds of the way through.
...
The film, despite the big budget and accomplished special effects, couldn't scare or much divert a little child; the only people it is going to frighten are the suits who lavishly bankrolled this doomed project. Exterminate! Exterminate!
Extract from the
Telegraph
, Stephen Pile, 1st June 1996:
And so, finally, to that very odd one-off Americanised feature length instalment of Dr Who (BBC1, Mon). It looked as if he had landed the Tardis in an American daytime series. In fairness, it was well done, and gripping stuff, but the car chases and the morgue scenes and the master's spirit turning into green X-Files type plasma were a tour of genre cliches that made this programme no different to any other. Only the excellence of Paul McGann in the title role made it recognisable. His air of Victorian eccentricity was 100 per cent authentic and shows that, under other happier, more indigenous circumstances, he would be a worthy addition to the roll call of honour.
Extract from the
News of the World
, Charlie Catchpole, 2nd June 1996:
Why Doctor Who crashed spectacularly to earth was because next to nothing was spent on the script. All the old show's tongue-in-cheek, child-like charm was squeezed out by biff-bang action and tyre-squealing chases. Is there a bigger sci-fi cliche than Good battling Evil while a clock ticks away towards Doomsday? "This can't be how it ends!" gasped McGann, as the world faced oblivion. It wasn't, of course. But I wish it was.
In spite of the media serving up its usual array of reviews ranging from the lovely to the ludicrous, The
TV Movie
was generally felt by the BBC to be a success in the United Kingdom. Unfortunately, as a co-production it also needed the approval of the powers-that-be in the United States, but after its perceived performance on television there
Doctor Who
's fate had already been sealed... Whilst it was clear that audiences in the United Kingdom could be wowed by all-new adventures of the Gallifreyan time-traveller, it would some nine years before the BBC would be in the position to provide its viewers with such a chance to be so again...
Without
McGann
's single soirée as the Doctor re-invigorating public imagination, the series may never have come back, so it was perhaps fitting that in 2013 a now firmly established and much loved show around the world would re-embrace the Eighth Doctor, who - some seventeen years after his 'birth' - had the honour to set the 50th anniversary celebrations in motion as he returned to face his 'death' in
The Night of the Doctor
!
---
It was to be a couple of months later before the
TV Movie
made its way across to the other side of the world. But would it have the same impact as in the United States and United Kingdom?
Our
Australian
reporter
Adam Kirk
recalls:
Alas I recall the
TV Movie
as coming and going very quickly without much notice in Australia. (A very marked contrast to 2005!) By the time it broadcast in early July I think we already knew there would be no further series and so it was already a bit of a damp squib for local fans by the time it had arrived. I remember watching it by myself on VHS tape a couple of days after its ABC TV broadcast on a very cold Canberra evening. I was in my final year of university or 'uni' (as we Aussies call it) and I remember being taken aback at how very American and very different it seemed from the show of my childhood. I think the few remaining local fans damned it with faint praise too which probably did it no favours either! Unlike today,
Doctor Who
remained a little unfashionable at the time so I probably didn't tell many of my mates that they should watch either! Shame on me! Mea culpa Doctor No. 8!
Still looking at it again recently, I think
McGann
&
Ashbrook
are great and I was struck by how much the action, romance and higher production values were a sign of things to come. Happy 20th birthday TV Movie! You helped keep the flame burning for fandom in the dark days of the mid 1990s! Forgive me for being too resistant to your charms as a pretentious twenty something!
Occassional
Doctor Who News
correspondent
Tim Hunter
also reflected:
Gosh, I can't quite remember. I do know I bought it on VHS before it was broadcast, and was excited about seeing it. I watched it with my wife at the time, but I remember feeling quite detached from any hype.
Doctor Who
was still very daggy, and not many people in Australia even knew about the
TVM
! It felt like it came and went with a whimper, to be honest. And my only real interaction with it was through DWM and the Virgin NA and PA novels, especially given the Internet was really only just kicking in. I was working at the Melbourne International Film Festival at the time, and we were connected to the Internet; I remember looking up some very early
Doctor Who
webpages and forums, but they didn't inspire me much. Opinion from other
Who
enthusiast friends was damning with faint praise with a sneer towards the co-production. I did think that
McGann
was great!
It would be another three months before
New Zealand
had its television debut. However, an impatient fandom had long since caught up with the new adventure, as
Paul Scoones
summarised:
The TV Movie
first screened in New Zealand on 30 October 1996. I first saw it as an off-air VHS copy from either the US or Canadian broadcast. I watched it on the evening of Friday 24 May, the day before it was shown at a pre-arranged New Zealand Doctor Who Fan Club video day in Auckland.
Thursday, 26 May, 2016

- Reported by
Candy Jar Books
have launched a competition to tie in with the release of their latest
Lethbridge-Stewart
novels,
Moon Blink
. People who
order the book
between today and 09:00 GMT on Tuesday 31st May will also entered into a competition to win a complete set of the
Sarah Jane Smith
audio series released by
Big Finish
, which as well as starring
Elisabeth Sladen
in the title role also features her daughter as Natilie Redfern - a certain
Sadie Miller
who is, of course, the author of
Moon Blink
! As a bonus, the author will also sign the set of CDs.
In addition, Candy Jar has created a
Spotify playlist
of music inspired by the books of Lethbridge-Stewart playlist.
Wednesday, 25 May, 2016

- Reported by
The cover has been released for the 500th issue of
Doctor Who Magazine
.
The first issue of Doctor Who magazine was published on
11th October 1979
, when The Doctor was still being played by
Tom Baker
and fans were enjoying the Series 17 story
City of Death
It began life as a weekly publication with a cover price of just 12p. Featuring exclusive interviews with Doctors, Companions and even some monsters, the magazine included comic strips, features, news and interviews. Among the buyers of Issue 1 were an eight-year-old
David Tennant
, 16-year-old
Russell T Davies
and 17-year-old
Steven Moffat
. All of them have been fans of the magazine ever since.
Doctor Who Magazine celebrates its 500th issue with an exclusive interview with Doctor Who star
Peter Capaldi
, as well as a specially commissioned front cover where Capaldi recreates the first ever cover of the magazine.
Commenting on the magazine's success, Peter Capaldi says
The magazine was enormously helpful to me. When I started playing the Doctor I was able to get piles of them and dive in. I went out and bought lots of Doctor Who Magazines, because I deliberately wanted to steep myself in Doctor Who and connect – reconnect – to it in a very kind of visceral way, to the affection and the heartbeat of it.
The Magazine also talks to
Tom Baker
in what he calls is his last ever interview with the magazine
500 is a big milestone, and I'm sure you're right to want to mark it BIG. Your magazine has been extremely good to me, and has helped to create a warm and faithful fanbase for the programme. I am still signing first editions. After all these years
The 500th issue comes packaged in a card envelope and is a bumper 116 pages long, priced £9.99. Other highlights include an interview with Doctor Who showrunner,
Steven Moffat
and a special treat for fans also in the form of an exclusive letter to Doctor Who Magazine readers from
Pearl Mackie
, who will play new companion Bill.
Also featured in the magazine is an interview with the first Doctor
William Hartnell
, dating from 1965 and written by an eleven year old fan.
Doctor Who Magazine - Issue 500 is on sale
25th May 2016
Tuesday, 24 May, 2016

- Reported by

The

Doctor Who Experience

in Cardiff have announced themes and events that will take place over the course of the Bank Holiday week (Saturday 28th May through to Saturday 4th June):
The costume worn by new sidekick Bill, as played by Pearl Mackie in the special introduction broadcast in April will be on display for a limited time.
The TARDIS memorial for Clara created by Rigsy, seen in the closing moments of Face The Raven, will also be on display.
The original Davros prop from his premiere story Genesis of the Daleks has been restored, and is presented with details from visual and model effects designer Mike Tucker who undertook the restoration (including the unearthing of the earliest head casts).
Millennium FX will be on-hand to part-transform visitors into Zygons! (31st May/1st June)
Visitors are encouraged to cosplay as their favourite companion in order to celebrate the exhibition's Companion Week (and share through social media via @DW_Experience and #BeTheCompanion
For full details visit the
Doctor Who Experience website
.
Tuesday, 24 May, 2016

- Reported by
The actor
Burt Kwouk
has died, aged 85.
Born in Manchester, raised in Hong Kong, and eventually graduating from Bowdoin College in the United States, the internationally travelled Burt Kwouk returned to the United Kingdom in 1954 and was soon an actor in great demand owing to his oriental appearance.
On television he worked on a range of ITC productions including
The Avengers
,
The Saint
,
The Champions
and
Danger Man
; he was a co-star in
The Sentimental Agent
, playing Chin Sung in 12 of its 13 episodes. He also provided English narration for both
The Water Margin
and
Monkey
. On film his first big break was in
Inn Of The Sixth Happiness
. He later appeared in two of the Sean Connery run of
James Bond
,
Goldfinger
and
You Only Live Twice
, plus the independent film starring David Niven and Peter Sellers,
Casino Royale
. However, it was alongside Sellers that Kwouk was to achieve 'immortality', playing the kung-fu servant Cato whose ambushes against
Inspector Clouseau
became key scenes to look forward to!
In 1982 he took on the role of the Mandarin leader Lin Futo in
Four to Doomsday
, acting alongside a fresh-faced Time Lord
Peter Davison
in his first filmed story. He was to later return to
Doctor Who
as Doctor Hayashi, again alongside Davison, in the Big Finish adventure
Loups-Garoux
Other television roles included Major Yamauchi in the prisoner-of-war drama series
Tenko
, Mr Lee in
Howard's Way
, Philip Chen in
Noble House
, and Peter Lo-Ching in
The House of Elliot
; in film he played Mr Chen in
Empire of the Sun
, General Lu Soong in
Air America
and Fu King in
I Bought A Vampire Motorcycle
. He became a regular on the
Harry Hill
show between 1997 and 2000, provided voiceovers for Japanese spoof betting show
Banzai
between 2001 and 2004, and then settled into the role of Entwistle in the BBC's long-running
Last of the Summer Wine
between 2002 and 2010.
In 2011 he received an OBE for services to drama.
A statement issued by his agent said:
"Beloved actor Burt Kwouk has sadly passed peacefully away. The family will be having a private funeral but there will be a memorial at a later date."Herbert Kwouk, OBE. 18th July 1930 - 24th May 2016
Tuesday, 24 May, 2016

- Reported by

A roundup of competitions from Doctor Who News that readers may enter:
Tuesday, 24 May, 2016

- Reported by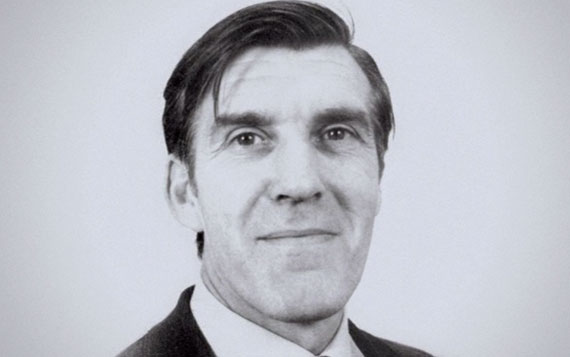 Thirty years ago today we lost one of the great writers of Doctor Who, when
Robert Holmes
died at the tragically early age of 60.
It is difficult to exaggerate the impact of Robert Holmes on the series. He wrote 72 episodes, spread across 18 stories as well as being Script Editor throughout the first half of the Tom Baker era.
He introduced
Jo Grant
and
Sarah Jane Smith
,
The Master
and
The Valeyard
,
The Autons
and
The Sontarans
. He was the mastermind who named
Gallifrey
and then reinvented the Time Lords giving them
Borousa
and
Rassilon
. He devised
The Key to Time
and
The Matrix
,
The White and Black Guardians
. He imposed the 12-regeneration limit for Time Lords.
His characters were exquisitely written. Whether petty bureaucrats or megalomaniacs, they lived and breathed thanks to Holmes. Characters such as
Sabalom Glitz
,
Henry Gordon Jago
,
George Litefoot
,
Sharaz Jek
,
Irongron
and
Pletrac
.
Robert Holmes wrote the story voted Best Story of all time in the 2009 DWM readers survey,
The Caves of Androzani
.
Writing in 2008,
Russell T Davies
paid tribute to Holmes' legacy,
Take The Talons of Weng-Chiang, for example. Watch episode one. It's the best dialogue ever written. It's up there with Dennis Potter. By a man called Robert Holmes. When the history of television drama comes to be written, Robert Holmes won't be remembered at all because he only wrote genre stuff. And that, I reckon, is a real tragedy.
Monday, 23 May, 2016

- Reported by
Doctor Who Adventures #15 is out later this week.
Doctor Who Magazine may be 500 issues old this month but DWM's little sister is determined not to be left out.
In this month's issue
PETALS
Rik Hoskin, Russ Leach and John Burns bring you a chilling tale from the planet Eed'n, where a particularly virulent form of plant life is planning to spread its seeds across the universe!
PLANT LIFE
How are your botanical skills? We brush up on some of the other plant-based creatures the Doctor has crossed stems with over the years!
MAKE A MIRE ROOM GUARD
Tired of people rummaging through your stuff? Ashildr shows you how to make your own formidable Mire Room Guard! Get ready to unleash unlimited power on any unwanted snoopers!
UNIT ALIEN ARCHIVES
And carrying on from this issue's make we give you the lowdown on the Mire, one of the most feared warrior races in the universe!
STRAX AND THE TIME SHARK!
More craziness from Grant Perkins as Strax goes undercover on a shopping trip!
THE PATERNOSTER GANG INVESTIGATES
The Paternoster Gang investigate the Terror of the Thames in a stunning tale from Tommy Donbavand!
Issue 15 comes with a set of free monsters magnets. On sale
26th May, 2016
, price £3.99
Monday, 23 May, 2016

- Reported by

This week sees Titan release three new comics featuring The Ninth, Tenth and Twelfth Doctors.

NINTH DOCTOR #2

Writers: Cavan Scott
Artist: Adriana Melo
Colorist: Matheus Lopes
Letterer: Richard Starkings and Comicraft's Jimmy Betancourt
Covers Mark Wheatley, Adriana Melo, Blair Shedd, Stephen Byrne

The ongoing adventures of the Doctor, Rose and Captain Jack continue, as Part 2 of 'DOCTORMANIA' confronts the three with a solar system wide conspiracy, an intergalactic crime family, a murderous case of acid rain, and, more importantly, the return of an unexpected old foe in a hideous new guise!



DOCTOR WHO: TENTH DOCTOR #2.10

Writer: Nick Abadzis
Artist: Elena Casagrande
Colorist: Arianna Florean
Letterer: Comicraft
Covers Elena Casagrande, Will Brooks, Eleonora Carlini

The Doctor, Gabby and Cindy land in New Orleans at the dawn of the Jazz Age, tracking down the source of the Nocturnes, twisted memetic creatures who ride music and use it as a weapon. Can the TARDIS team change the Nocturnes' tune before they infect all life on Earth?!



DOCTOR WHO: TWELFTH DOCTOR #2.6

Writer: Robbie Morrison
Artist: Mariano Laclaustra
Colorist: Ivan Nunes
Letterer: Comicraft
Covers Steve Pugh. Will Brooks, Todd Nauck & Hi-Fi, Robert Hack, Simon Myers

ALL-NEW STORY ARC BEGINS! In the wake of Clara's exit, the Doctor is flying solo – and finding just as much trouble, danger, and cosmic wonder as when Ms. Oswald was around!

PLUS! A NEW comics companion for the Twelfth Doctor? Find out here! All this, and the new Sonic Screwdriver makes its debut!



On Sale Wednesday

25th May 2016